Get your woodworking to another level!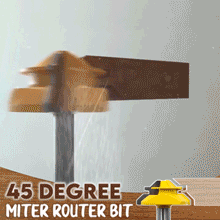 Love doing woodworking? This 45-Degree Lock Miter Router Bit can help you to create drawers, boxes, or even hollow columns easily.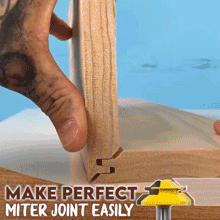 45-Degree Lock Miter Router Bit helps you to create extremely strong joints with its interlocking 45°cut. It prevents the parts from shifting when they're clamped up due to the mechanical advantage. Its optimal shear angle and extra-thick tips give unmatched precision and maximum cutting life which will surely help you out in woodworking.